Veranda Interviews Top Interior Designers for 2022 Trends
Veranda Magazine Interviews Top Interior Designers
Veranda, featured Susan Spath in their recent article sharing home design trends top interior designers are most excited for in 2022.
Top Interior Designers Share the Interior Design Trends They're Most Excited About for 2022
Putting Antiques and Heirlooms Front-and-Center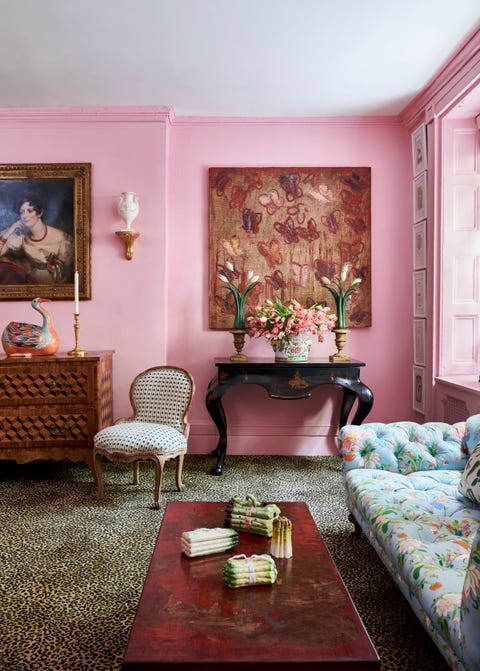 "Antiques and vintage will be celebrated as the ultimate 'green' resource available in the furniture sector and younger clients will become more fascinated with learning about collectable masters like Jean Prouve, Jacques Adnet, and Gio Ponti," says Michael Cox, of Foley & Cox in New York. "Investing both time and money in the objects that transform a house to a home of pride and comfort will be priority. "
Cox says that overall, he predicts the concepts of choosing quality over quantity will inspire design enthusiasts to educate themselves and be more willing to wait patiently for those pieces that they can surround themselves with for decades to come. Cox and Susan Spath of Kern & Co. also expect the "less is more" approach to find a place in the midst of a maximalism resurgence. Spath says that she expects a shift towards simpler design that allows the most spectacular architectural and interior elements to do the talking—like those beautiful antiques and thoughtful heirlooms that individualize your home.
"We've seen a lot of stripped and bleached antiques for the past few seasons, especially at antiques fairs and industry shows, says Austin-based designer Liz MacPhail of Liz MacPhail Interiors. "English and French antiques have a fresh look without that high varnish. I'd love to see a resurgence among our younger clients for some of these more classic antiques. Maybe buying an English dresser and mixing it in with contemporary pieces? But also, saying 'yes' to your great-grandmother's sideboard or buffet—it doesn't have to go in the stayed and designated room with a standard, slick finish. A stripped, French, marble-top buffet in the main bedroom? Why not?"
To learn more about recent home design trends or top interior designer Susan Spath, browse our luxury design portfolios and contact our team of expert designers to get started building your dream home!